Affinity Programs
Horace Mann Partners with AmazonSmile

Visit Horace Mann PTA's AmazonSmile page to get everything you need. We are registered as a participating organization with AmazonSmile which means that a portion of every purchase (0.5%) goes directly to benefit Horace Mann PTA.
Go to the
AmazonSmile
link and be sure to
share it with your friends, family and on social media. Every dollar raised through AmazonSmile directly benefits the Horace Mann PTA, which then benefits our kids.


Another way to find our account: go to
amazon.com
and look up
PTA California Congress of Parents Teachers & Students Inc. (Horace Mann)


Link:
http://smile.amazon.com/ch/95-6205229
eScript For Kids
Please use these easy ways to raise money for our kids at Horace Mann. These sites are free and only take a few moments of your time to register our school.

Use your Target Card or Target Visa and Horace Mann will receive a percentage of the amount of each purchase in the form of a cash donation through Target's Take Charge of Education program. To sign up please visit
target.com/tcoe
.
Ralphs will donate up to 4% of your monthly spending to Horace Mann and all it takes is less than five minutes of your time to sign up online. Go to
www.ralphsreward.com
and find the Community Contribution link.
Even if you signed up last year, you must re-register for us to get the credit again this year!
YOU NEED TO KNOW OUR SCHOOL NPO #. It is 80544. Then you can fill out the rest of the information.

Register your Pavilions card at
escrip.com
& earn up to 4% for the school.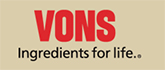 Register your Vons card at
escrip.com
& earn up to 4% for the school.

Collect Box Top$ found on everyday household products, cut them out, and turn them into the school's main office.
Give2Network will donate to Horace Mann.
Download our group's custom toolbar
and raise money for Horace Mann every time you search via the tool bar.
Online shopping
through the toolbar works in a similar way. With each online purchase you make through the toolbar's shopping links, an average of 8% of your purchase goes to our school.
For In-store Purchases:
Simply bring your receipt and our school's 5% Back to Schools ID number (Horace Mann's #70006145) to your local Office Depot location and ask a store associate to apply your purchase to Horace Mann! Past purchases made within the current quarter can still be entered for credit!
For Online/Phone Purchases:
Click Here
to simply complete the short form using our school's contact information or 5% Back to Schools ID number (Horace Mann's #70006145) and the order number that was provided for you online or over the phone at checkout.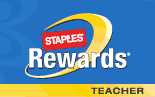 STAPLES Rewards Program allows customers to earn ten percent back on their purchases quarterly. That money goes directly to Horace Mann to purchase teaching supplies. The program is very easy to use. Anytime you purchase anything from STAPLES, either on-line or in-store, you just need to give the Horace Mann account number 2587211984. Then quarterly, Horace Mann will receive a check to be used at Staples for ten percent of your spending during the previous quarter.
If you have questions about any of these programs or know of any other incentive programs Horace Mann does not participate, please contact Tania Schwartz at taniaavalos@hotmail.com